I was visiting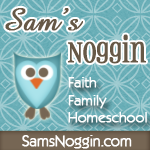 today, and she is hosting a lovely meme-
Favorite Photo 2011
.
I love to take photos with my not so nice camera, but I love the memories that it takes. I could only thing of one event this year that was the best and that was the day my husband came home from a one (365 days) deployment from Afghanistan/Kuwait.
It was a very happy day indeed for our family, so here are several shots from that day.
First Hug
Family Reunion: Together at Last
Welcome Home Daddy!
What is your favorite photo for 2011??? Please share
HERE
.